Before blocking pages you need to have the blockchain network added and the nft/erc20 smart contract added.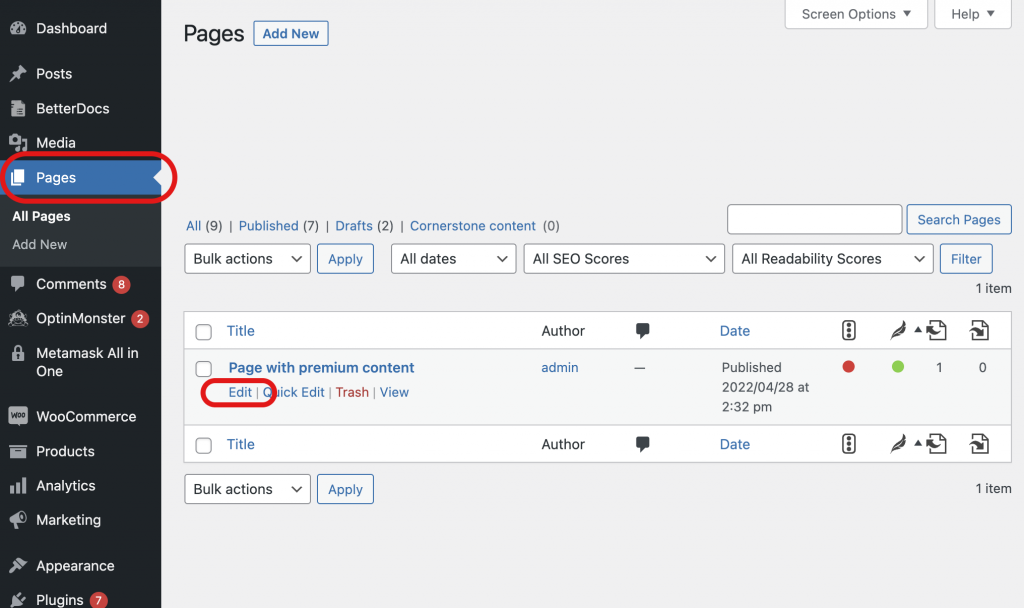 ☝Enter edit mode for the page where you want to restrict access.
☝1 – Enable access restriction
☝2 – In the list that appears, select the smart contract you added earlier
After making changes to the page, don't forget to press the Update button
Now to get to this page the user has to confirm token ownership via Metamask (nft or erc-20)!